The Social Media Monster
Social media has become a big part of our every day lives. From the minute we wake up in the morning, until the minute we go to bed at night, we are constantly exposed to social media.  No matter your age we all encounter social media in our every day lives.
Social media can be a great way to share our experiences and to keep in touch. From photos of nights out with friends, to Instagram models with perfect hair and skin. We are exposed to a multitude of different images. These perfect snaps of life, all curated into one continuous stream, which lives right in our back pockets. In decades past when we picked up magazines we knew the images we saw were edited and not real life. However, social media has blurred this line between real raw images and what is photoshopped.
When you're constantly exposed to these images, it can be difficult not to compare your own life to that of the people you see on social media. This stream of perfect bodies and sponsored trips to Bali can often leave us reflecting upon the fact that our own lives are nothing like this. So what happens when this perfect world starts to affect our mental health and view of our own lives?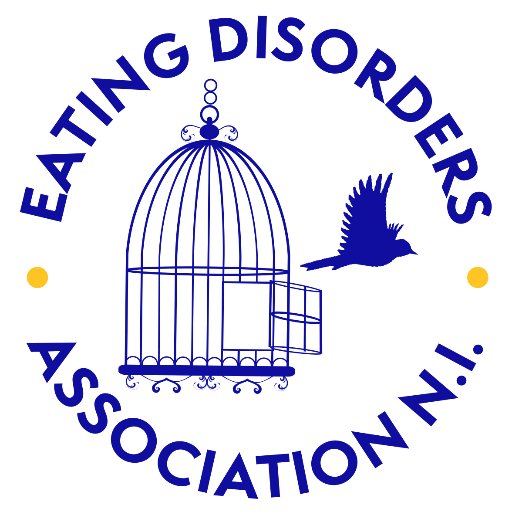 One of the most common group of illnesses linked to body image and mental health are eating disorders. We have all heard of them but what are they exactly? An eating disorder can be defined as any of a range of psychological disorders characterized by abnormal or disturbed eating habits. The most common of these illnesses are Anorexia Nervosa and Bulimia.
Currently in the UK it is estimated that approximately 1.25 million people are living with a form of eating disorder. The latest version of the DSM (Diagnostic Statistic Manual of Mental Disorders) cites the main eating disorders as anorexia, bulimia and binge eating disorder (BED), eliminating EDNOS (eating disorder not otherwise specified). These statistics can be further broken down into their individual disorders. Approximately 10% of sufferers are diagnosed with Anorexia, 40% Bulimia and 50% fall into the EDNO or BED category.
Eating disorders do not discriminate. Any age, race or gender can develop a psychological disorder relating to food at any point in their lifetime. Recent studies have shown that kids as young as five have been diagnosed as well as patients who are well into their eighties.
There are a number of charities across the UK who help spread awareness and who support sufferers and their families. One of those charities is based here in Northern Ireland. The Eating Disorders Association (EDA N.I.) is a charity based in Belfast City Centre and was founded by Mrs Ann McCann in 1992. Their aim is clear cut and simple they hope to  support and be a voice for those affected with the destructive effects of what living with an eating disorder brings. That is, support for both the person affected and for those endeavouring to support their loved one on their journey to recovery from the illness.
They provide a range of services from email, phone and online support to drop-ins and support groups. The charity realises that a one size fits all approach does not work for everyone. They therefore provide a range of different options in which they provide support to find an approach which best fits the individual. It is their mission to strive to ensure that individuals battling with an eating disorder know that they are not alone, and know they do not have to live in silence with their difficulties. They strive to instil hope and the realisation that recovery from an eating disorder is always possible and with the right help and support their recovery can become a reality.
The Other side of the Glowing Screen
As a viewer of content on social media platforms, we all have our own opinions and comments on how what we see affects us. But what is it like for the content creators? On the platform Instagram, people with a large following, are now known as influencers. An influencer is a person with the ability to influence potential buyers of a product or service by promoting or recommending the items on social media. So what is it like for these Instagram influencers?
Chloe Gibson is a local blogger and Instagram influencer from Banbridge. She mainly focuses on beauty, style and self care and is a dab hand with Instagram stories. I spoke
to her to find out if she feels personally, that there is a pressure/expectation to put out a certain type of content. Her reply was very clear cut on the matter,"I definitely do think there's a pressure to put out a certain type of content. Your pictures must be perfectly edited or have the right filter before they can go anywhere near the gram. If they don't then they wont get as much engagement as they aren't what you'd expect to see on the feed." Chloe did however reveal that she does notice this changing. "Yes there will always be people who still post perfect pictures, but some influencers are posting less edited real images in a bid to be more authentic and it's so refreshing to see real people."
Finally I asked Chloe about her perspective on body image and being on a social media platform. "When I first started blogging I was quite nervous. You see a certain type of person on Instagram and I didn't necessarily fit into that stereotype. At first I wouldn't put my face in any pictures or stories because I wasn't the typical beauty blogger I was used to seeing. Now that has completely changed I've become more confident and show myself a lot more. I would definitely agree though that there is a stereotypical body image that is all over social media. It generally comes from more well known celebrities and models. I now tend to follow more local girls who post unedited or not as heavily edited pictures to get a more true reflection. This has helped greatly as I'm seeing girls who look like me which is much more relatable."
To hear more of Chloe's thoughts listen to our interview here: Blogger Interview
Light at the End of the Tunnel
Lauren was 9 years old when she first developed her eating disorder. 15 years later she is now in recovery and working as a volunteer for the charity which helped her in her own journey. Lauren has seen and experienced first hand both sides of an eating disorder. From a personal view point Lauren explained the world of eating disorders online. "It can be a very dangerous place when you have an eating disorder and are scrolling through social media. You can stumble upon so many different things which can really hinder your journey to recovery. There are so many bad habits that you pick up from other people without even realising. The worst part of it all for me was that I wasn't even looking for them. I was looking for support groups and instead fell down a rabbit hole into more unhealthy habits."
Lauren has recovered from her eating disorder and life now looks very different. As a volunteer at the Eating Disorder Association she provides talks about body image and self worth to both adults and children alike. She explained to me that most of the talk is centred around social media and body image as the charity have highlighted these factors as a major issue. "The talks in which we provide for both adults and children have common themes. One of which is social media. This is a major focus when we speak to children in particular as they sometimes don't understand what is real and what is not. We as a charity explain to them that the images may have been edited and therefore the person they are seeing may not look like that at all if you met them in real life." So what message do the charity promote as a whole? The Eating Disorder Association promote a message to think about what your body can do and not focus on what it looks like. They promote positive mental attitudes towards our bodies as well. Lauren revealed that one of the simple strategies towards having a more positive attitude toward ourselves is to accept compliments willingly and write down one thing each day which we like about ourselves.
Finally, I asked Lauren what advice she would give to someone who is worried that their social media use is affecting their mental wellbeing. Her advice was simple. Reach out to someone. No concern is too small. Something small can turn into something much bigger over time and therefore it is better dealt with from the get go. Eating disorders can be recovered from fully. There is hope and you can get better. There is a light at the end of the tunnel and things do get better.
To listen to Lauren's full interview click here: NI ED Interview
If you or someone you know are effected by this issue please find some helpful contacts below.
Eating Disorders Association NI
http://www.eatingdisordersni.co.uk/
Eating Disorders Association NI, 28 Bedford Street, Belfast, BT2 7FE
028 9023 5959
BEAT Eating Disorders
https://www.beateatingdisorders.org.uk/contact-us
0808 801 0677