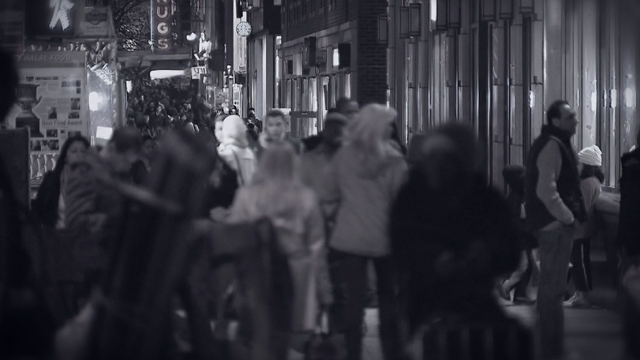 Northern Ireland has been revealed as having the fastest growing human trafficking industry in the UK, Rebekah Logan reports.
Once thought to be a crime limited to underground circles in distant war torn countries, human trafficking is now happening on our doorstep.
Speaking at the Northern Ireland Assembly in February, Justice Minister, David Ford said:
"Northern Ireland society should not be ignorant of the fact that trafficking is going on in every part of our community. I therefore welcome the spotlight that is being shone on human trafficking."
In order to comply with the EU Directives requirements on human trafficking, the minister proposes to introduce two new legislations.
The legislation will ensure that UK nationals who commit human trafficking offences elsewhere in the world face prosecution as well as creating a particular offence for those found guilty of trafficking within the UK.
Amnesty International campaigner, Grainne Teggert, said: "Holding people to account for this heinous crime is incredibly important. High profile convictions must be part of attempts to prevent trafficking taking place, but there must also be other preventative measures undertaken,"
In February 2012 the Northern Ireland Assembly, in cooperation with Amnesty International, created the All Party Group on Human Trafficking (APGHT).
Northern Ireland Assembly APGHT
While many consider trafficking to be primarily concerned with the movement of women and children between countries for forced prostitution, the APGHT stresses that this is not the case.
Human trafficking is also concerned with the forced labour of migrants in a number of different work sectors as well as the exploitation of children in fraud or other criminal activity.
The organisation, No More Traffick On Our Streets have organised a series of events this month across Belfast to raise awareness among the general public as well as provide a lifeline and lasting help for victims of human trafficking.
No More Traffik On Our streets
The events, covering everything from marathons and flash mobs to photography exhibitions, force the public to open their eyes and face the issue head on.
The group stresses that the public must be aware that slavery is not just something they read in history books, but is thriving in modern day in their own neighbourhoods.
It seems the fight to abolish trafficking in Northern Ireland has just begun, Teggert said: "This is a bad day for traffickers and a good day for justice. Let's hope it's just the start."